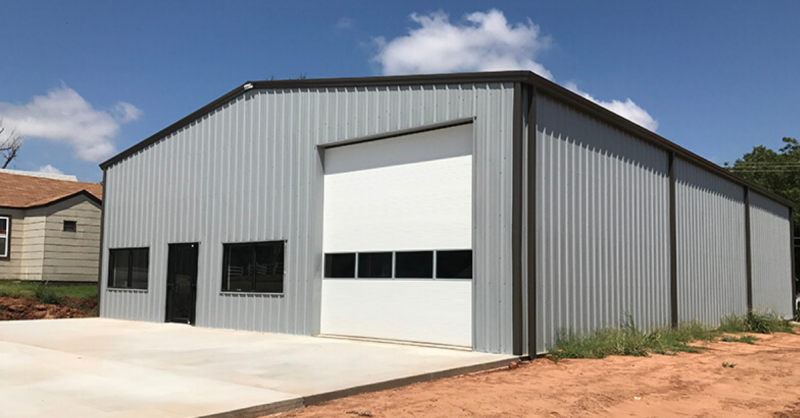 Whether your attached garage is limiting your storage, work options, or maybe you don't have any garage at all, you should definitely consider going with a metal building garage structure. Here are just a handful of reasons why.
Supremely Utilitarian
Though metal buildings can look attractive from the outside and finished to feel downright homey on the inside, they tremendously utilitarian. The diverse array of models available, each providing an immense amount of space and functionality, all lend themselves to practicality and productivity. Metal buildings can be designed with multi-faceted usage in mind. Need a place to park your vehicle while also having a workshop, office, or even lounge where your buddies can unwind? A metal garage building can deliver all of these options — even within a single structure.
Great for Personal or Commercial Storage
Why pay a monthly fee to help someone else build equity in a storage facility when you can build a storage building of your own? Whether you need an immensely organized storage space for parts, materials, or even personal items, there is a reason why the majority of storage buildings are usually metal garage buildings. Store everything from cars and boats to prized valuables in metal garage buildings.
Surprisingly Affordable
Once you calculate the building cost and maintenance on the construction of a garage building, the competitive pricing of metal garage buildings may surprise you. Many prefabricated steel and metal garage buildings can be assembled by virtually anyone with the smallest amount of construction experience, drastically slashing labor costs. Looking to increase the asking price of your property quickly? Metal garage buildings can also considerably increase your property value.
Immensely Sturdy & Build To Last
Where metal garage buildings shine considerably is in their robust strength. While a garage wing built with traditional materials may require upkeep after just a few years, a metal garage building may not require any maintenance for several decades after its construction. Metal buildings are also much more resistant to severe weather conditions than most other building materials.
Metal Garage Buildings Are Immensely Customizable
Working with a metal building manufacturer, you can design a metal garage building that not only meets your needs but also suits your tastes. Need a garage with a workshop? A garage with an office? A metal garage with a lounge? From the number of parking spots to the color of every aspect of the structure, you can customize your metal garage building to make it uniquely yours.
Lucas Metal Works is Excited to Help You Get Started
Have you been considering a metal building for your garage, business, or shop? What about your home or church? The Oklahoma-based metal building manufacturing and construction professionals from Lucas Metal Works have your back.