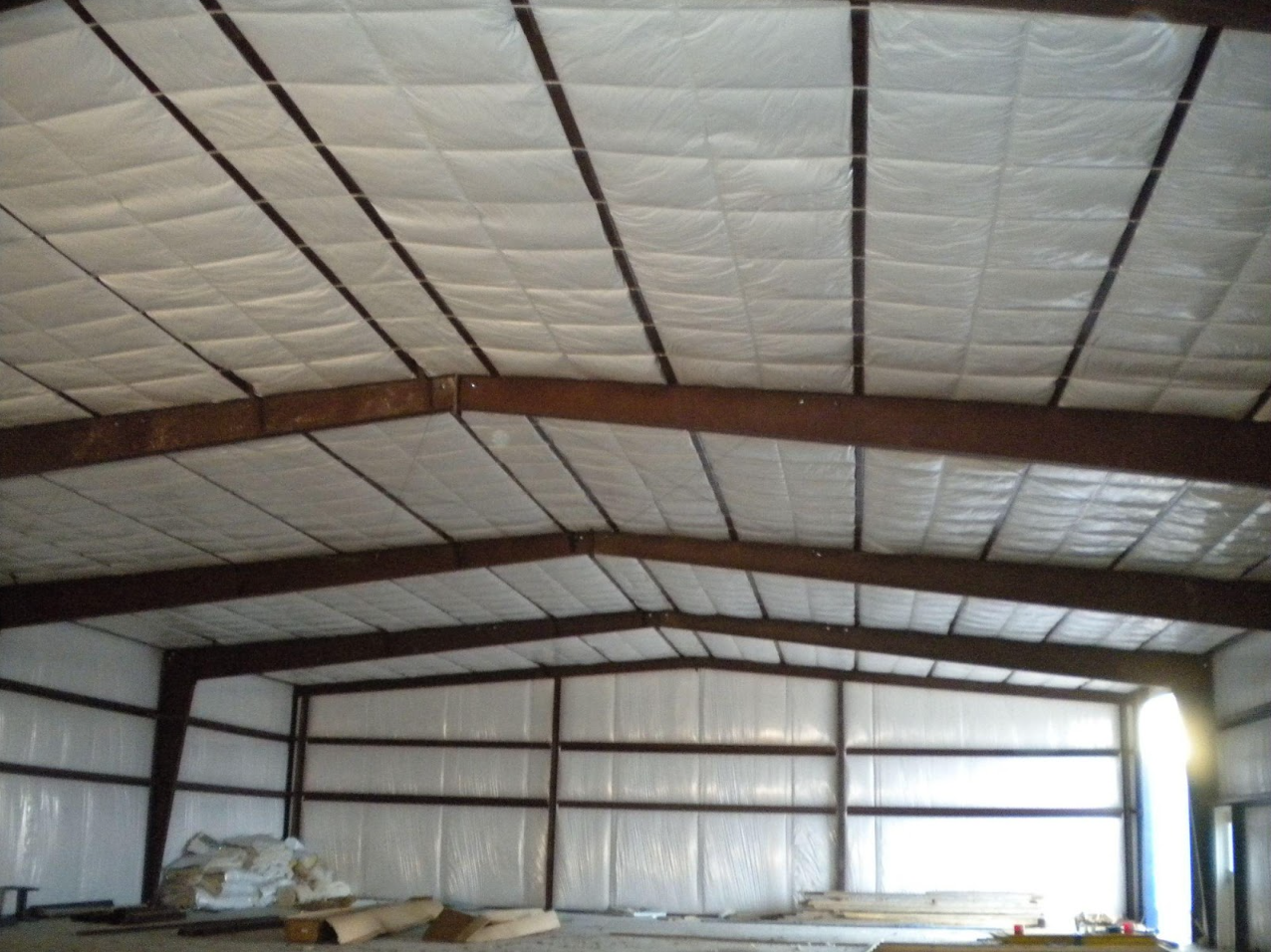 Steel building insulation is important for a variety of reasons.
Lucas Metal Works is your go-to source for the highest quality steel buildings and insulation in the market.
Our R-Value, NAIMA-certified insulation provides superior thermal protection to keep your steel building project running at an optimal temperature, regardless of your climate.
When it comes to commercial and industrial buildings, steel is one of the most popular construction materials. Strong and durable, steel can withstand heavy loads and harsh weather conditions. However, steel is also a good conductor of heat, which can pose challenges in terms of energy efficiency. That's why steel building insulation is so important. By insulating steel buildings, you can help to keep the interior temperature stable, reducing the need for heating and cooling systems.
This not only helps to improve energy efficiency but can also reduce noise levels and create a more comfortable working environment. In addition, steel building insulation can also help to protect against condensation and rusting. As a result, it's clear that insulation is an important consideration when it comes to steel buildings.
With our top-of-the-line insulation, you can be sure that your steel building will stay comfortable and energy efficient all year round.
Steel buildings have been our business for decades. We have the knowledge and experience to help you every step of the way, from planning and design to construction and delivery. Our team is dedicated to providing the highest quality product at the best value, and we're proud to be a trusted partner for steel buildings across the country. When you work with us, you can be confident that you're getting the best in the business.
Contact us today to learn more about what we can do for you. Steel buildings are our specialty, and we're ready to put our expertise to work for you.