We're big enough to handle the large jobs, and small enough to call our customers, "friends".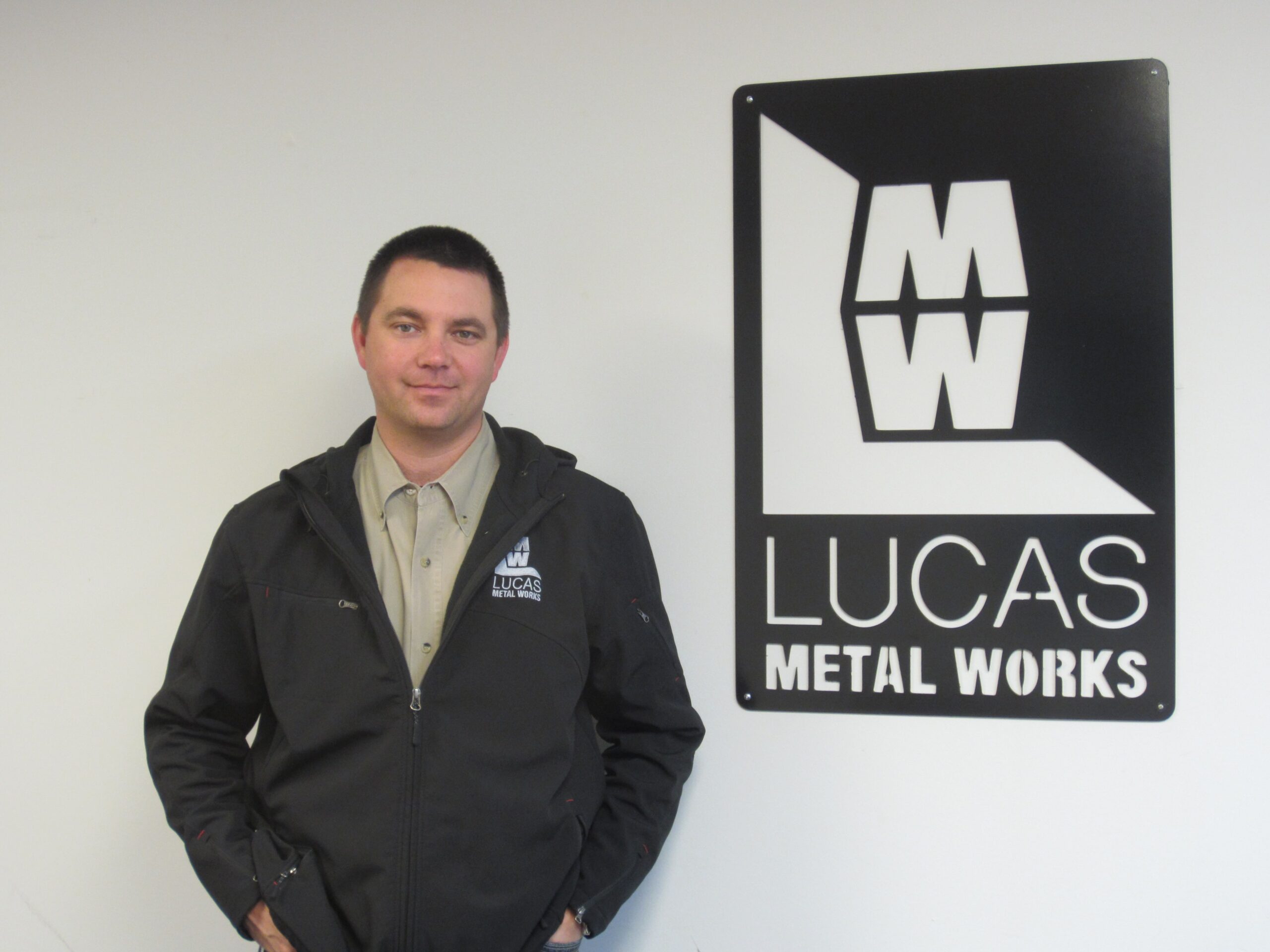 Lucas Metal Works began in 1968.  For more than 50 years, Lucas Metal Works has been working for you!  Competitive pricing, quality products and unsurpassed customer service is what we do.  We are dedicated to our customers and that devotion and commitment shows in every product we produce.  We not only stand behind our products and services, we stand up for our customers needs and wants.
Lucas Metal Works offers industrial, residential, agricultural, and commercial steel buildings, along with all the needed components and accessories. If you have a need for a metal structure, we will custom design, manufacture, and ship your building to your location.
When you choose a Lucas Metal Works steel building or home, you not only get a building that is built to last, but you also get the benefits of professional long-term experience in the steel industry.  Our customers reap the benefits of exemplary purchasing power, along with custom manufacturing processes all performed right here at our own facility in Ochelata, Oklahoma.
Lucas Metal Works employs expert welders and top of the line panel & trim specialists. Due to our in-house panel and purlin roll-formers and trim break, along with professional operators; quality control is monitored throughout the entire building process and allows for improved service and quicker turn-around times for our customers.
Our wall and roofing panels are available in a variety of seventeen (17) aesthetically pleasing colors to enhance the look of your home and property.  Our panels are available in a variety of gauges and are also Energy Star rated, potentially saving you up to 25% in energy costs.  In addition, our color panels are certified in accordance with UL-2218 (Standard for Impact Resistance) and UL-790 (Standard for Fire Tests) and come with a 40-year warranty.
Lucas customer's always rest easy knowing they are investing in steel products that look good, stand the test of time and most importantly save time, energy and money.
We also offer a wide range of farming tools and accessories that include hay spears, bale unrollers and grapples with over 50 years of expertise backing every piece we manufacture. Our line of equipment is available throughout the U.S. and Canada from authorized Lucas Equipment Dealers.
Lucas Metal Works is proud to be the manufacturer of our nationally recognized Ground Hog™ Arena Tool.  Our Ground Hog™ is the preferred arena tool of choice at most major rodeos, barrel races and arena events throughout the U.S.  With this one pass tool you get a flawlessly conditioned ground for any arena or riding event.  Ground Hog™ Water Systems are also available upon request.  Our Ground Hog™ Arena Tool is available at authorized Lucas Ground Hog™ dealers across the U.S. and Canada. Call our office for details.
All our products are designed and manufactured here in the heart of America. Our central U.S. location in Oklahoma enables ease of reach to and from all over the United States. We are proud to have satisfied customers from coast to coast, as well as into Canada.
Lucas Metal Works is committed to meeting the needs of our customers. Our response is guided by our appreciation and loyalty to the customer and we have proven to always go above and beyond to ensure excellent service before, during and after each sale.
We take pride in the fact that we are big enough to handle the large jobs, and small enough to call our customers, "friends".