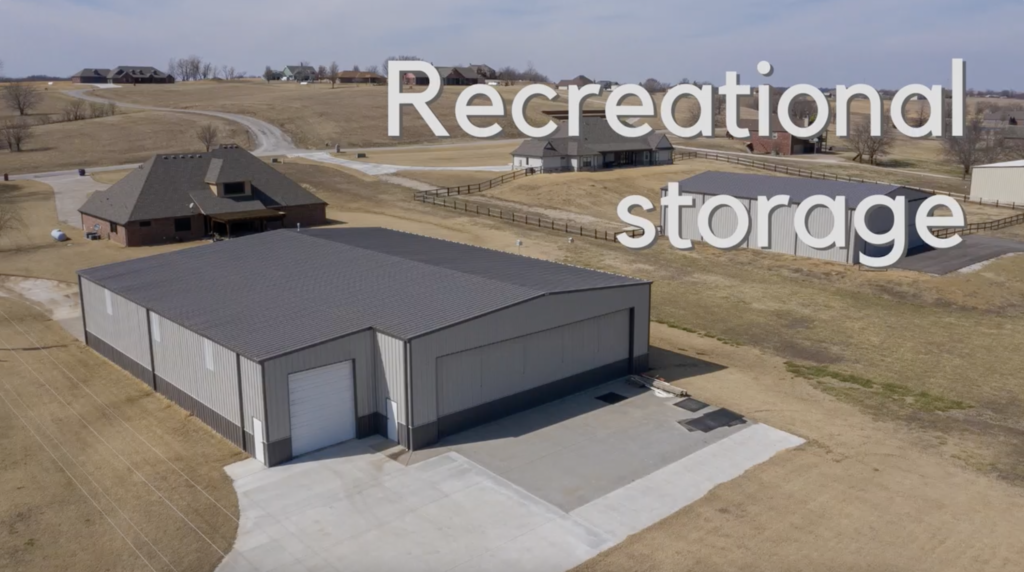 The holidays are great for big surprises! We've all seen those commercials about someone waking up on Christmas morning, looking out the window, and seeing a gift in the driveway, sporting a big, red bow.
Has that happened to you? Many folks will have some big new toys waiting for them outside this year, like a boat, camper, ATV, or RV. Heck, some people may even get that airplane they've been wishing for. Lucas Metal Buildings hopes your holiday dreams came true and now we're here to help protect them!
These big items deserve solid protection. In its many years of experience, Lucas Metal has fulfilled the need for outdoor structures by crafting custom-made storage structures of every shape and size. Even hangars for any size plane. Our skilled designers can offer many different choices to ensure your outbuildings match your surroundings and complement your property.
On the inside of the building, you'll have plenty of room to tinker, collect or provide maintenance for your favorite outdoor toy. And you don't have to worry about having them alone during the offseason. Your boat will be protected from the elements while you wait for the cold winters to end. Your RV will be ready for summer vacation. 
Lucas Metal can be climate-controlled, so you can enjoy them year-round. Our solid steel construction also ensures that anything inside is protected from the harsh weather and pests trying to get in from the outside. We also offer total fire resistance in our metal buildings. 
Lucas Metal can be the driving force behind planning your metal building construction. Our proven systems promise on-time and on-budget delivery. Our team constructs with the finest materials and maps out a plan from start to finish. Start a conversation about your building project with our design team today.
Imagine the wow factor of not just someone looking out the window on Christmas morning to their brand new boat, but also with the confidence you have just the right building to keep it protected.
We'll have to find a bigger bow!