It's long been a rule of thumb – buy quality and it'll last longer. While the upfront investment may look more expensive, building with steel will save you money over the life of your building. Just think of someone who goes into a discount store to buy a pair of new shoes for $10. Those shoes aren't going to last as long as well-made, handcrafted leather boots. Sure they are more expensive initially, but in the long run, you won't have to replace them very often if at all. Those $10 shoes may fall apart by the time you get to the parking lot.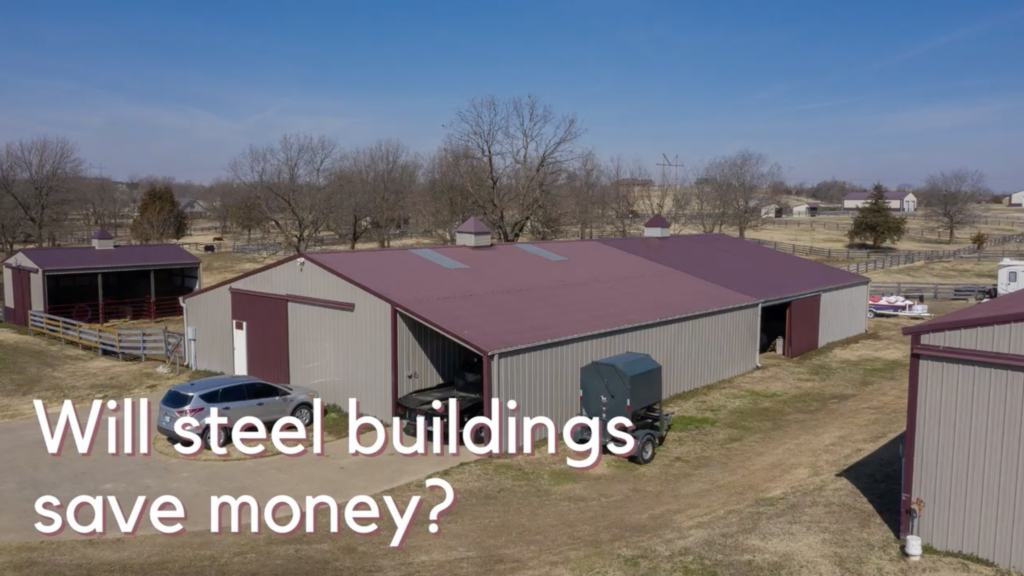 Steel Building Savings For Every Purpose
The term is "Buy It For Life." Lucas Metal Works is fully behind the idea. When someone is making plans for a metal building with us, we know it is an investment that is going to last a long time. That's why we do things the way we do.
At Lucas Buildings, we offer industrial, residential, agricultural, and commercial steel buildings to meet a variety of needs. Building with steel saves money and provides stability from the beginning. We don't cut corners. That's why we only use the highest quality materials. Our customers see the plan we have for creating their project from beginning to end. We explain how the decisions ensure a building has a long life.
Quality Control For Every Building Component
The sustainable materials we use are key to the return on an investment in the building. Because of how the building is constructed, utility bills won't be as high as to other similar buildings. This saving adds up over the long run. A well-insulated steel building like those made by Lucas Metal. Insulation keeps air from leaking out of the building. In the winter, fewer heat escapes, and in the summer, less cold air escapes. Because of this, there will be less stress on the heating and cooling system, decreasing the amount of energy your building will consume. 
The high-quality material also means you will have fewer maintenance needs over the years. Solid construction doesn't leave behind gaps in the building or problems around doors or windows. Instead, you'll get the same quality of work that Lucas Metal Buildings has been standing behind for years.
If you're considering a new building for your property, let us help you develop plans for a steel building that is built to last…and that will save you money over the life of your building! Contact our design team today and see how we're big enough to handle the large jobs, and small enough to call our customers, "friends".