When Lucas Metal Works is developing a new building for a client, much of the attention is paid to the exterior. That's because we ensure that our buildings can stand up to the most demanding conditions for the long-term.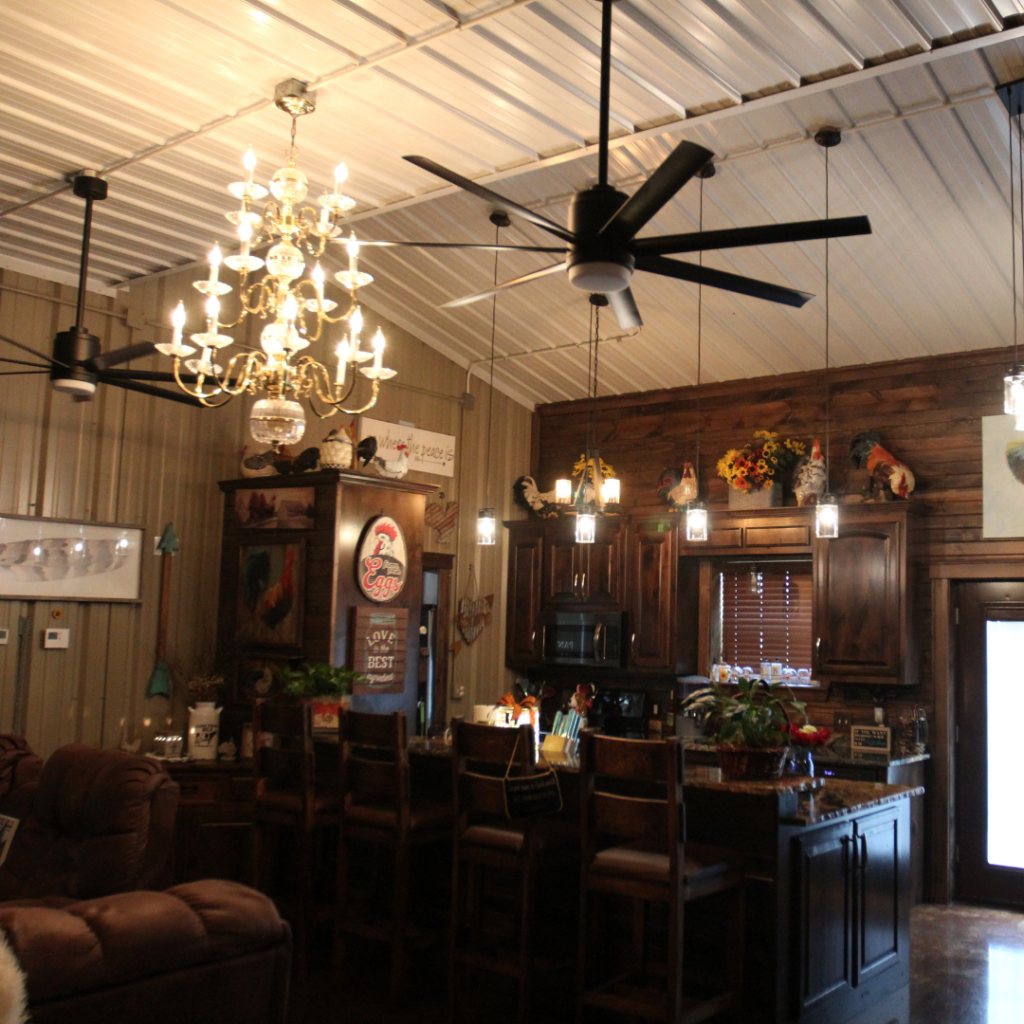 But that doesn't mean we don't take the same care when it comes to the inside of a building project. We want to see our customers happy with their entire finished structure and that often means a metal interior.
Interior Design Using Metal Panels
Lucas uses steel panels for interior walls and ceilings because they have the same great qualities as our outdoor materials. They are durable and dependable and will hold up for years to come.
And don't make the mistake of thinking they are drab just because they are metal and on the inside a metal building! We have a wide variety of styles and colors that can transform a space into just what you are looking for. From Patriot Red to Hawaiian Blue, you can check out all of our metal panels in a variety beautiful styles and colors.
Help With Your Building Design
If you're a do-it-yourselfer, you'll love our free online visualizer and color selector. Use it to see just how your building will look with the colors and panels you choose. Upload your own pictures to visualize or use one from our gallery.
If you need design assistane, our team will help you put together a plan that ties the entire building together, from the exterior façade to how the colors are carried through the interior. Those plans are part of a comprehensive partnership with our clients from their initial idea to the day they walk through the door.
Lucas Metal Works is committed to meeting the needs of our customers. Our appreciation and loyalty guide our response to the customer. We have always proven to go above and beyond to ensure excellent service before, during, and after each sale. We would love to manufacture your next building project! Talk with us today about how we can design a unique structure that you'll love the look of, inside and out!