Our steel constructed buildings are metal structures that can be used for a variety of purposes and applications. They're attractive, long-lasting, and dependable for your needs and will provide a secure place to get to work and grow your business. At Lucas Metal Works we build with steel components so your project is Built To Last!
Custom Building Designs
We can custom design steel constructed structures for business and personal use. Our steel built structures are an attractive solution whether you need a workshop, automobile shop, storage building, or other steel structure.  Our steel buildings are also ideal for agricultural purposes. Our metal fabrication shop can provide the perfect steel structure for your needs! Or try out our free online visualization tool to start your building design.
Quality Materials and Workmanship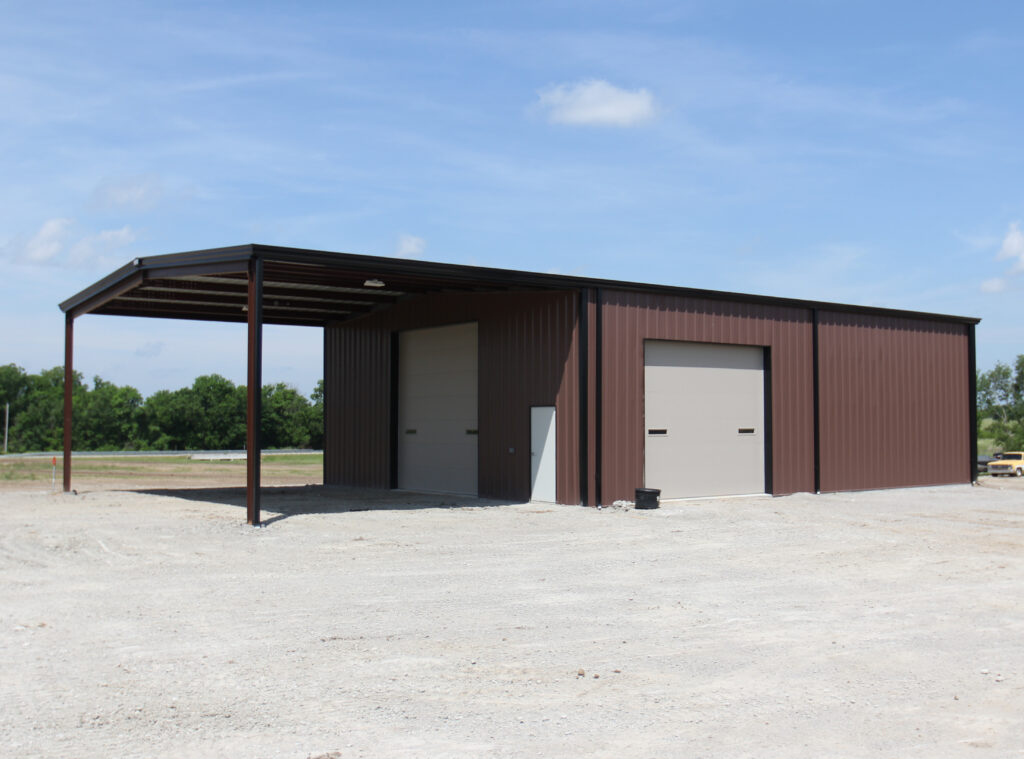 Our self-storage buildings and other projects are built with quality materials and workmanship so you can depend on them for years to come. We use only the best steel components in our construction, as well as the latest innovations in building designs. You can be sure that your metal home or commercial building will meet all your needs and look great doing it!
Long-Lasting Structures
Our steel buildings offer a long-lasting structure that will stay looking great for years to come. As steel structures, you can also add on to your building over time so it stays functional and meets all the needs of your business or farm. Steel constructed buildings are an ideal solution when you want a warehouse or manufacturing facility built for many years!
Steel Buildings For Your Business
We manufacture a wide variety of buildings for any use you can think of. One example of a type of business that could benefit from a steel structure are mechanic shops. You need large spaces for repairing vehicles and the heavy equipment and tools involved. You also need large doors and ease of cleanup. A metal building is perfect for an auto repair business.
Another different example of a business that could benefit from a steel building is a printing company. You often print large banners or high-volume pieces, and need a suitable sized area to do this where the noise and printing materials won't disturb your customers. Having separate steel workspace attached or nearby your business office is an ideal solution.
A construction company is another business that can benefit from a new metal building. Design a custom, multi-use space for your staff to operate from, to store your equipment and materials and assemble and work on projects or repairs. Having a steel-constructed space will make your business more efficient and help it run smoother!
Build With Lucas For Best Results
If you need to expand your property or repurpose an existing space, our team is ready to help you build! Trust Lucas to design and produce you a solid steel structure that is Built To Last. Contact us today for more information about our steel constructed buildings.