Working in agriculture is a demanding job that requires skill and determination, and your business depends on investing in quality products that will support your growth and success. While much of what you do happens outdoors, it is essential to have storage space for livestock, harvested crops, tools, and equipment that are essential to your day-to-day operations. Metal barns are a great option for those looking for durable and long-lasting structures to fulfill these needs. If you are preparing to build on your property, here is everything you need to know about building a metal barn!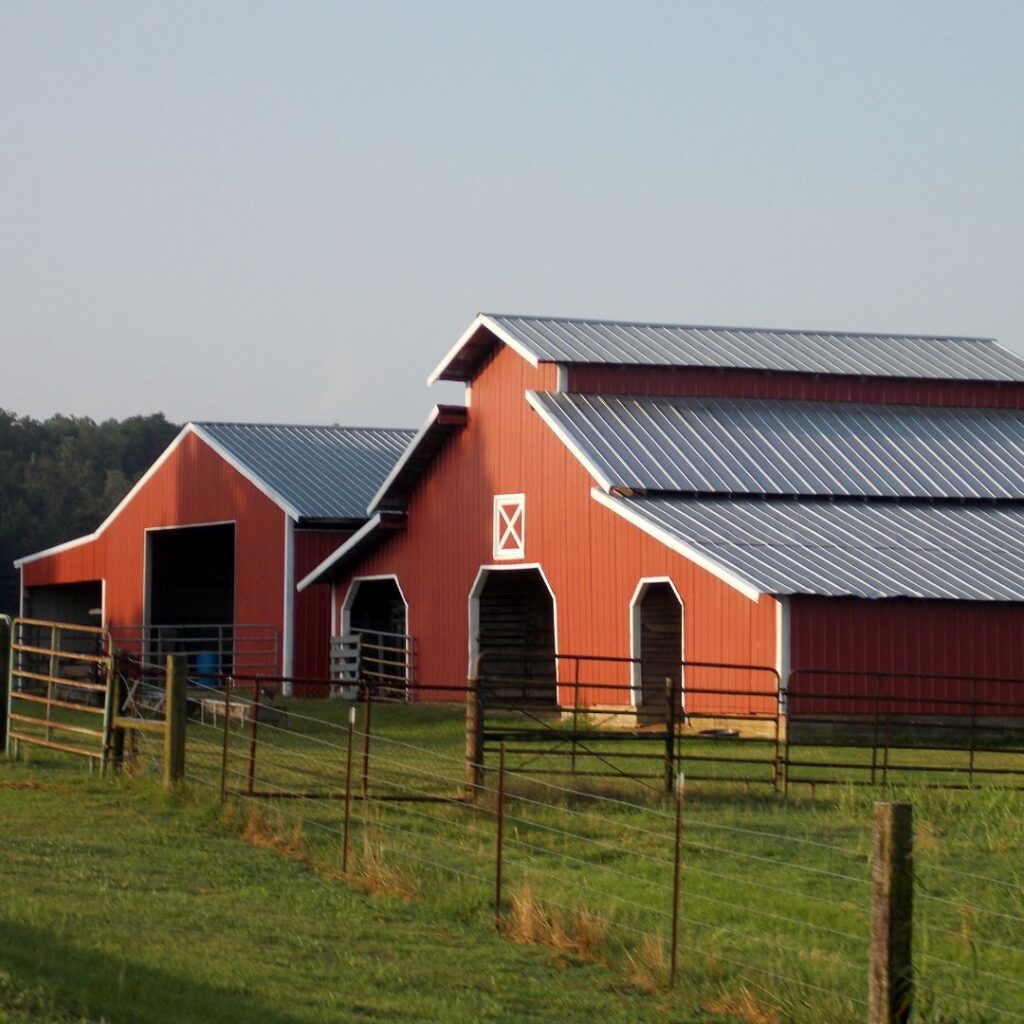 Diverse Uses For Metal Barns
Metal barns are a versatile and durable building option that can be used for a variety of purposes. Whether you're running a horse ranch, cattle ranch, or simply looking for some extra space to store your hay and equipment, metal barns are an excellent choice. Additionally, metal barns are perfect for those living in rural areas or engaged in agriculture-related activities, such as rodeos. With their sturdy construction and weather-resistant materials, metal barns are an ideal choice for anyone looking to build or renovate on their property. So if you're thinking about constructing a metal barn on your land, here are some important things to keep in mind.
Assorted Sizes Of Steel Barns
One key consideration when planning your barn is the size and layout of the building. Depending on your needs and the available space on your property, you may want to consider a large multi-purpose metal barn for housing livestock or storing equipment, or a smaller metal barn designed specifically for use as a hay storage facility or rodeo arena. At Lucas Metal Works we offer standard sizes as small as 24' x 24' and as large as 60' x 120', so we can accommodate your needs and customize the perfect structure for your business.
Custom Design Your Own Metal Barn
At Lucas Metal Works, we specialize in designing custom metal barns that meet all your needs and preferences. Whether you're looking for a small storage shed or a large livestock barn, our expert team of designers will work with you to create a blueprint that fits your needs. To get started, try our online Visualizer tool, which is free and easy to use. With this tool, you can explore thousands of different design options for metal barns, from small storage sheds to large livestock barns. So why wait? Start planning your metal barn today!
Endless Options For Your Unique Project
Our business is built on offering diverse options to meet our clients' needs, and some of our favorite projects are our metal barns for their functionality and classic style. We truly offer an endless array of options and customization possibilities so that you can create the perfect metal barn tailored specifically to your needs. Our buildings feature clear-span steel framing for maximum flexibility and durability, with hundreds of color combinations available so that you can easily match your metal barn to the rest of your property. And with our expert team by your side throughout the process, you can trust that your metal barn will be built safely and efficiently.
Whether you need a simple metal barn for storage or a large space for livestock and equipment, Lucas Metal Works has the expertise and experience to help you create the perfect building. If you're ready to explore your options for metal barns, contact us today and let's get started! We'll work with you to understand your needs and budget, and help you create a metal barn that's perfect for your property.