In recent years, there has been a growing trend among property owners to add living spaces to their barns, garages, and other outbuildings. This is due, in part, to the rising cost of real estate and the limited availability of affordable living spaces. Additionally, many people are looking for ways to have more versatility with their properties, such as with guest houses, offices, or recreational rooms.
Rather than renting or buying a living space that is separate from your workspace, why not combine the two by adding a living quarters to your existing metal building?
Thanks to advances in metal fabrication and building technology, metal buildings with a living space can now offer the same level of comfort, quality, and style as traditional material homes. Metal buildings are extremely durable and can withstand even the most extreme weather conditions. They are also very energy-efficient, thanks to their outstanding thermal properties. Consider some popular options for adding on living spaces.
Metal Barn With Living Space
One way to efficiently use space in a barn is to build living quarters into the structure. This can be done by partitioning off a section of the barn or by converting an unused area, such as an attic or loft, into living space. Building living quarters in a barn has several advantages. It allows farmers to keep an eye on their animals while also having a comfortable place to live. It also eliminates the need for a separate living space, which saves on construction costs.
It can provide a comfortable living space for people while also freeing up other areas of the barn for other purposes, such as storage or workshop space. When designed and built correctly, living quarters in a barn can be spacious, bright, and warm – making them an appealing option for those looking for alternative living arrangements.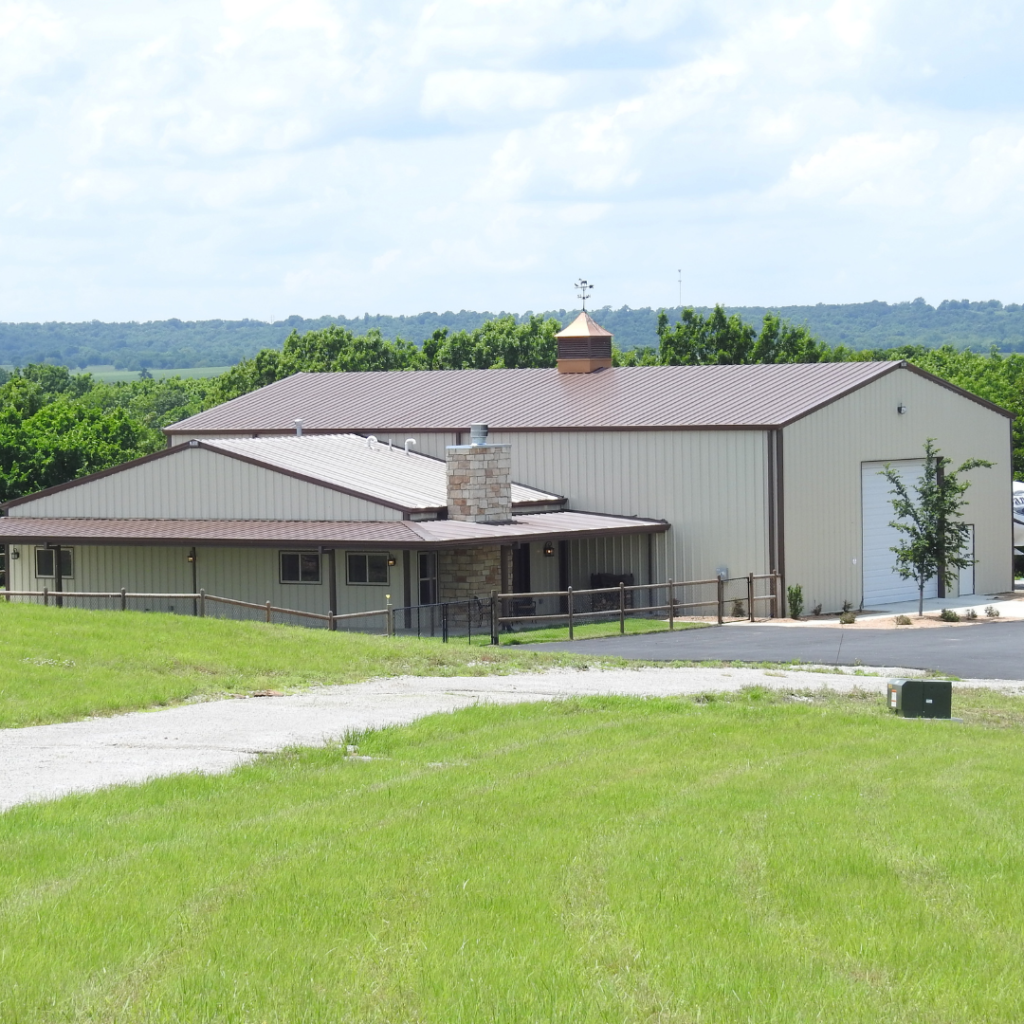 Additionally, adding living quarters to unused space in a barn can help to increase the value of the property. By utilizing otherwise unused space, barn owners can create a unique selling point that may attract buyers who are interested in alternative living arrangements.
Garage Or Shop With Living Quarters
When it comes to living space, many people are forced to settle for cramped living conditions or live in outlying areas. However, this doesn't have to be the case. In fact, living quarters can easily be added to a garage or shop, often making use of otherwise unused space. This not only allows you to build a living space on your property without sacrificing valuable yard space, but it also offers a number of advantages over traditional living spaces.
For one thing, living quarters built in existing garages or shops don't take up valuable interior square footage. At the same time, these living areas are extremely flexible, as they can easily accommodate storage needs or be made into home offices and hobby rooms. Ultimately, by utilizing existing space for living quarters, you can gain several benefits that make your building more efficient and functional than ever before.
Of Course, Metal Homes Make The Best Living Spaces
Metal homes are a great choice for anyone looking for a durable and long-lasting living space.
Metal is an extremely resilient material, which means that metal homes are virtually immune to most types of damage – such as fire, water, or temperature fluctuations.
Metal is also resistant to mold and mildew growth, which helps to keep the interior of these homes clean and free from allergens.
Metal homes tend to be much more energy-efficient than traditional structures made from other materials, reducing costs on heating and cooling bills over time.
All in all, metal homes are a fantastic choice for anyone looking for a high-quality living space that will last for years to come.
Steel Interior Design Options For Your Living Space
There are many different interior options for metal buildings, depending on your needs and preferences. For example, if you want a sleek and minimalist look for your metal building, you might opt for durable metal interior walls. These walls let the metal beams and other structural elements of the building show through, creating a modern and clean aesthetic that is sure to impress any visitors.
Alternatively, you may prefer to have more traditional interior walls in your metal building, perhaps covered with drywall or some other material for a different finished look. Ultimately, the choice depends on your unique needs and vision for the space, so it's important to explore all of your options before making a decision.
Whatever option you choose, though, one thing is certain: metal buildings offer incredible versatility when it comes to interior design possibilities. With a little creativity and forethought, you can really make your metal building your own.
Flooring Options for your living space
When it comes to flooring your metal building or home, there are a number of different options to choose from. Some of the most common choices include vinyl, wood, tile, and laminate. Carpet is also an option. Really, you can use any flooring type.
Vinyl is easy to install and maintain, making it a popular choice for bathrooms and kitchens.
Wood offers a natural look that many homeowners love.
Laminate provides the perfect blend of durability and affordability, making it an ideal choice for areas that experience high levels of traffic.
Tile is another good choice for metal buildings and homes due to its strength and ease of maintenance.
Ultimately, the best flooring option will depend on your specific needs and preferences. But whatever material you choose, you can be sure that it will help to keep your metal building or home looking beautiful for years to come.
Build With Steel For Home Or Business
Whatever type of metal building you currently have, you will likely be able to improve it's value while giving yourself a comfortable living space. Metal buildings make great living spaces because they are durable, energy-efficient, and versatile. You can choose from a variety of design options to create the perfect space for your needs. With a little creativity, you can really make your metal building your own. Try out our free visualizer and color selector tool for inspiration and contact us to help with the design process and options. If you're in need of a new living space, either to add on or to stand alone, be sure to consider building with steel. It might just be the best decision you ever make!