Are you thinking of building a storage facility? If so, you've chosen a very lucrative business. There are over 49,000 self-storage facilities across the U.S., generating almost $40 billion in revenue. Over 10% of households in the U.S. are renting a storage unit. However, before you start building, there are a few things to consider about your project that will determine some key decisions in the design and construction of your self-storage space. In this article, we'll consider the importance of factors like location, size, design, and more for your new business so you can invest in a storage business that will prove successful for years to come.
Choosing The Right Location For A Storage Facility
In order to choose the right location for your storage building, you need to consider several factors including demographics, demand, and zoning laws which will affect your decision on whether it's feasible to build there or not. It's important to do your research ahead of time so that you don't make a costly mistake. One of the first things to consider is the demand for storage in the area you're considering building. This will give you a good indication of whether or not there is a need for your services. There are a number of ways to research this including talking to real estate agents, looking at Census data, and checking out Google Trends.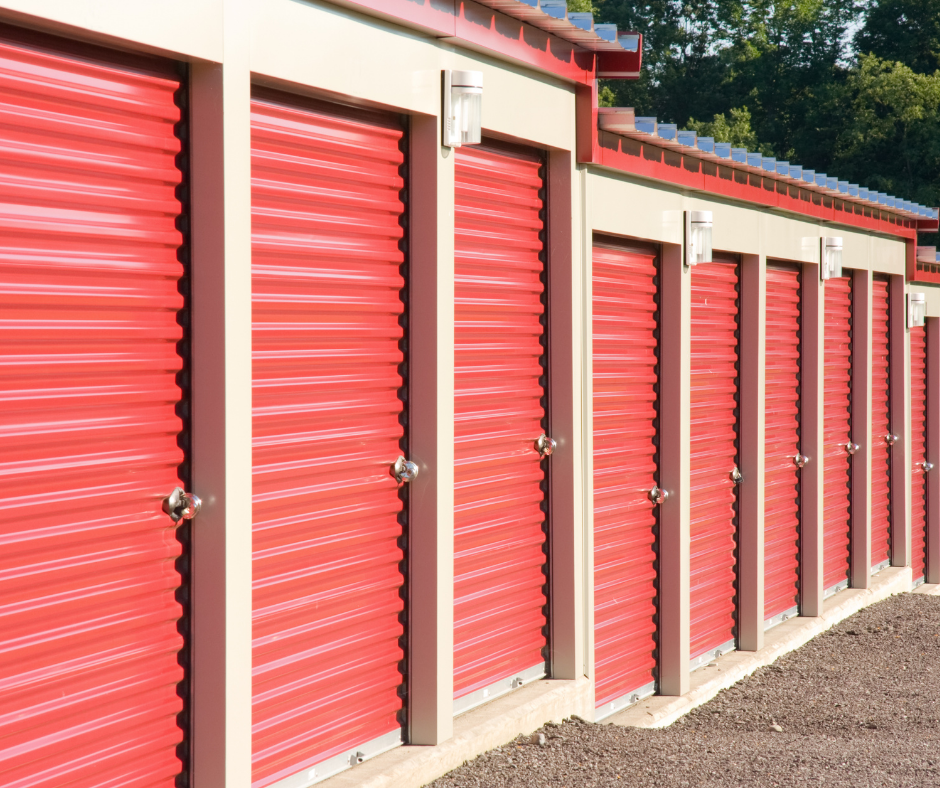 Another important factor to consider is the demographics of the area. This includes things like population density, income levels, and age groups. All of these factors will play a role in how successful your business will be. Once again, Census data can be very useful here or you could hire a market research firm to get more specific information. The last thing to consider is zoning laws. These can vary greatly from one area to another and you need to make sure that you're building in an area that allows for storage facilities. The best way to do this is to talk to a local zoning officer or planning commission. By taking the time to consider all of these factors, you'll be much more likely to choose the right location for your storage facility and have a successful business.
How Big Should A Self-Storage Facility Be?
Another important aspect that you need to take into account when building a storage facility is the amount of space that is available. Make sure to map out the area and measure the dimensions of the property in order to determine how many units can be built and what sizes of units are best for the space. You also need to consider the layout of the buildings and whether or not customers will prefer drive-up units, as well as how much parking is needed. Another thing to keep in mind is the height of the buildings. Most building codes will limit how high you can build, so make sure to check with your local municipality before starting construction.
You may also want to consider if building multi-level units is possible. If you're building in a city where land is more expensive you'll want to maximize the available area on your site. This will allow you to build more units and will maximize the use of the land. In addition to the buildings and parking, you also need to think about office space. Make sure that there is enough room for both employees and customers. If possible, try to locate the office near the entrance of the property so that it is easily accessible.
How To Design A Self-Storage Space
Thinking about the look and feel of your self-storage facility may seem like an unimportant detail, but it's actually quite essential. You'll want to build an attractive facility with appealing features included for maximum interest from potential customers. The overall look and feel of the facility is important because it will be the first thing that people experience when visiting your property. If your facility looks run-down and uninviting, they may not even consider using your services. It's important to make a good first impression!
Here are some areas to consider when designing your self-storage facility:
Office: One way to make a good first impression is having an office that makes customers feel safe and comfortable. This means having a well-lit office with plenty of seating and friendly staff. Customers should feel like they can come to you with any questions or concerns they may have. Ideally, the office should be located outside of the main gate.
Gates: Another important feature to include are gates. Gates help to deter criminals and keep your facility secure. They should be big enough to drive through easily with bigger vehicles such as moving trucks. Will you have separate gates for entering and exiting, or just one?
Access: The inside of the facility should be designed so that larger vehicles and trailers can easily move around. They'll need plenty of room to turn corners. Ideally, larger vehicles and trucks should be able to move around without having to back up.
Climate Control For Self-Storage
You'll need to decide if you want to have climate-controlled units. This is especially important if you live in an area with extreme temperatures and high humidity. Climate-controlled units help to protect stored items from the elements and keep them at a consistent temperature. This is important for things like electronics, musical instruments, and even some types of furniture. Having at least a few units that are equipped with climate control may be the way to go if your market research has revealed that there is an opportunity to fulfill this need, but in some areas like Oklahoma it may be recommended for most if not all of your storage space.
Self-Storage Security
Keeping a self-storage facility safe from break-ins is essential, and your reputation will depend on it. Your site should be equipped with video cameras that are regularly monitored. This will help deter vandalism and theft, and the footage can be used to help identify criminals and provide law enforcement with valuable information in case of a crime. Alarms are also a good idea, as they will alert you and the authorities if someone tries to break into the facility. These features are attractive to potential customers because they want to know their belongings are safe in your property and they will feel there is value in their investment.
Staffing And Management For A Storage Business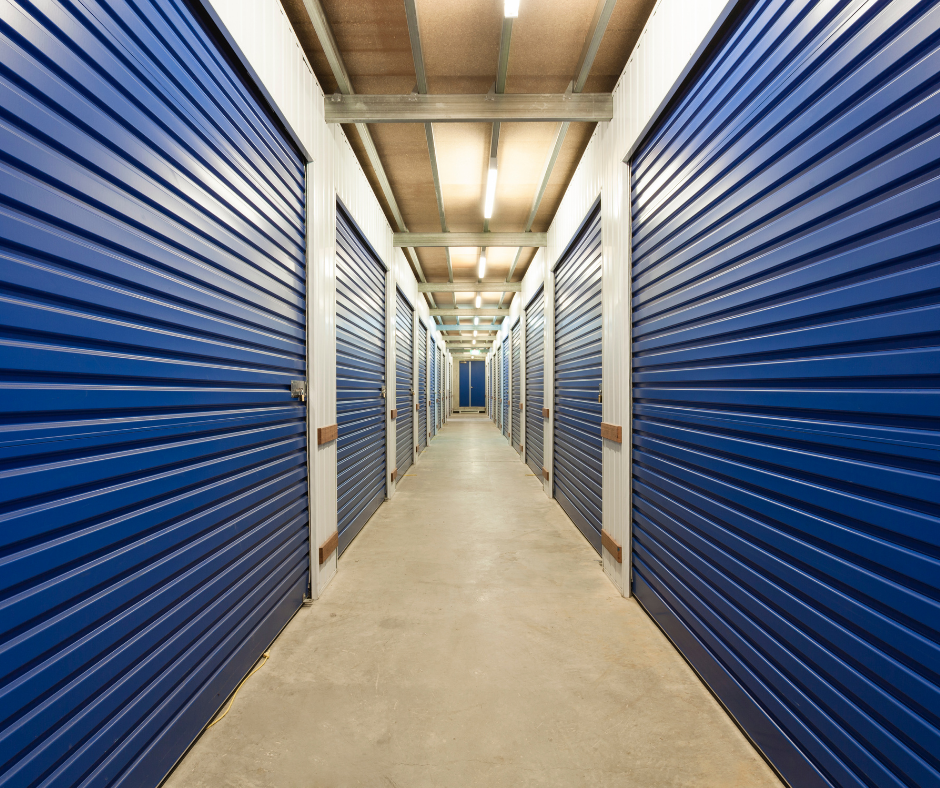 Staffing and management are another critical component of any self-storage facility. This industry is growing rapidly, and with that growth comes an increased demand for self-storage facilities. As the demand increases, so does the need for qualified staff to manage the business. Self-storage facility managers must be able to effectively communicate with customers, maintain the security of the facility, and oversee the day-to-day operations of the facility. They must also be able to troubleshoot problems and resolve conflicts as they arise. An effective self-storage manager will have a strong understanding of both the self-storage industry and the specific needs of their customers. They will be able to use this knowledge to create a safe and secure environment for their customers and staff that is welcoming and will help you earn and keep more customers.
How To Market Your Self-Storage Facility
Once you have a self-storage facility that is designed to meet the needs of your customers, it's time to start marketing your business. There are a number of ways to market a self-storage facility. Traditional methods such as print ads, radio ads, and TV ads can be effective, but they can also be expensive. In modern marketing, there are a few ways to save money and get more results for your business.
Social media: utilizing the power of the internet is a great way to reach potential customers at a fraction of the cost of traditional advertising. Creating a strong social media presence will help you connect with potential customers and build relationships with them.
Direct mail: this involves sending out postcards or flyers to potential customers in your area. This is a great way to generate interest and get local people to come in and take a tour.
Word of mouth: recommendations are also a powerful marketing tool. If you have satisfied customers, ask them to tell their friends and family about your self-storage facility. You can even offer them a discount for bringing customers to you.
Hire a marketing agency: Hiring an agency that knows exactly what it takes to get your business visible to people who are searching for storage online can save you lots of time and money.
These are just a few of the many ways you can market your self-storage facility. The most important thing is to find the methods that work best for you and your business.
Insurance Coverage For Your Storage Business
Your self-storage facility is a big investment, and you'll want to make sure it's properly protected. That's where self-storage insurance comes in. Self-storage insurance is designed to protect your facility from the risks that come with operating this kind of business. These risks can include damage to your property, theft of stored goods, and liability for injuries that occur on your property. There are a number of different types of self-storage insurance policies available, so it's important to talk to an insurance agent about what coverage you need for your specific facility. Self-storage insurance is an important part of protecting your investment and ensuring that your business is able to operate smoothly.
Invest In Self-Storage Today!
Building and operating a self-storage facility is a great way to meet the needs of your community and make some serious cash. There are a number of things to consider when planning and constructing your facility, but if you take the time to do it right, you'll be in a good position to succeed. With careful planning and execution, you can build a self-storage facility that will serve your customers well for years to come and become a lucrative business for you. At Lucas, we know this is a lot to consider and we are here to help with decades of experience and experts on our storage design team that are ready to help you build! Talk with our team today and get a free quote for your self-storage project.