When extreme weather strikes, you want to make sure you and your property are as safe as possible to withstand any storm. When planning a new building project, you should keep in mind what weather conditions your structure will have to face and how to prepare for protecting your investment. Metal buildings are safe, strong, reliable structures that you can count to last for decades. But are metal buildings safe in a tornado?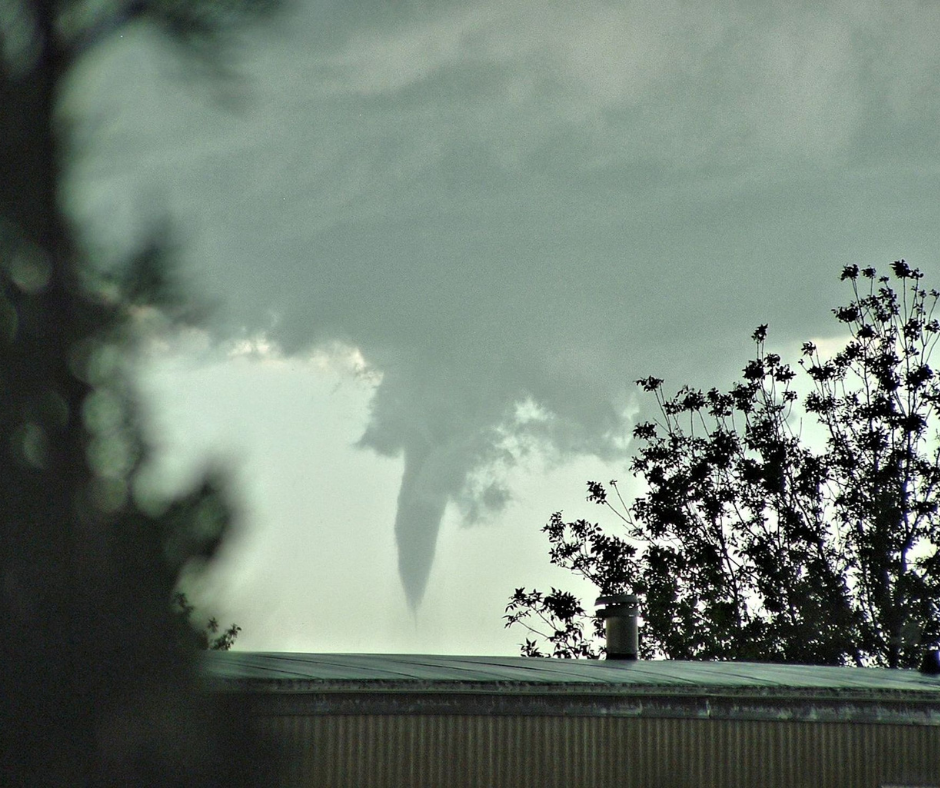 What Makes Building With Metal A Good Choice?
There are many benefits to metal buildings over other traditional building materials in terms of safety and security. Essential qualities like flexibility, durability, and longevity are not only available in building with steel, but they actually surpass other materials in these areas. When harsh winds blow or humidity causes expansion and contraction of porous materials, it can cause trouble with the stability of a building. But with metal, you don't have to worry about those inevitable issues. Steel is also fire, wind and moisture resistant and requires less maintenance over its decades of use. And when you build with metal, wear and tear are less of a concern because it is a tough natural resource that makes a great building component.
Metal Buildings Stand Up To Inclement Weather
In addition to the basic benefits of metal buildings, there are additional reasons to build with metal in areas affected by frequent heavy storms. Specifically, metal buildings are popular in tornado-prone areas for their ability to withstand the dangers of these powerful weather events. Tornadoes can involve winds of over 150 mph, torrential rain, damaging hail, and the threat of debris of all sizes. Steel buildings are resilient in these conditions and can provide shelter for your belongings in even the worst storms. Whether you are protecting livestock, crops or equipment, when compared to traditional wood-frame buildings, metal buildings are much more reliable in standing up to the pressures of extreme weather. Building with steel is the new standard for safe, effective construction and are somewhat weather-proof! Of course, no building or building material is one-hundred-percent resistant or safe from Mother Nature. But you'll have the strongest structure possible.
Tips To Stay Safe In The Event Of A Tornado
If you work or live in a metal building and a warning goes out that tornadic activity is forecasted in your location, there are steps you can take to make sure you and others are protected against the impending storm. Basic steps like staying informed by monitoring local weather for updates on the situation. If a tornado strikes, remember not to panic. Gather in your storm shelter, safe room or inner room, and stay away from doors and windows. Stay inside and wait out the storm where you can stay safer, dry, and shielded from flying debris.
It is always good to inform yourself and be prepared for any potential disasters, and there are free resources on tornado safety that you can take advantage of for your own safety. Read about how to stay safe before, during, and after tornadoes. For tips on the basics of medical care in case of injury during a tornado or other storm, check out the Red Cross's guidance.
At Lucas we have the experience and expertise to help you make any building project a success with a sound steel framework. If you have questions about the specifics of metal buildings in extreme situations, our experts have decades of insights and experience that we are happy to share with you as you make the decision to build with steel.
No matter where you live and work, a metal building is a safe and cost-effective choice for your project. Especially in tornado-prone areas, you can count on a strong steel structure to stand up to heavy storms with more protection than other building materials. If you are ready to start your project, call us today at 866.689.8904 or contact us. We are ready to start building with you!