The Ground Hog™ Arena Tool
Ground Hog™ Arena Tool: Unleash Precision and Performance in Your Equestrian Arena.


Experience Unmatched Arena Maintenance with the Ground Hog™ Arena Tool
Looking to maintain the pristine condition of your riding arena? Look no further than the Ground Hog™ Arena Tool. This remarkable innovation is designed to groom your arena ground with precision, delivering consistent and safe results in just one pass.
With its user-friendly interface, the Ground Hog™ Arena Tool makes arena grooming effortless and efficient, catering to the needs of both horses and livestock. By keeping your arena in impeccable condition, it allows you to fully enjoy your rides without any distractions.
Choose from our wide range of seven versatile sizes, specifically designed for category 1 and category 2 tractors.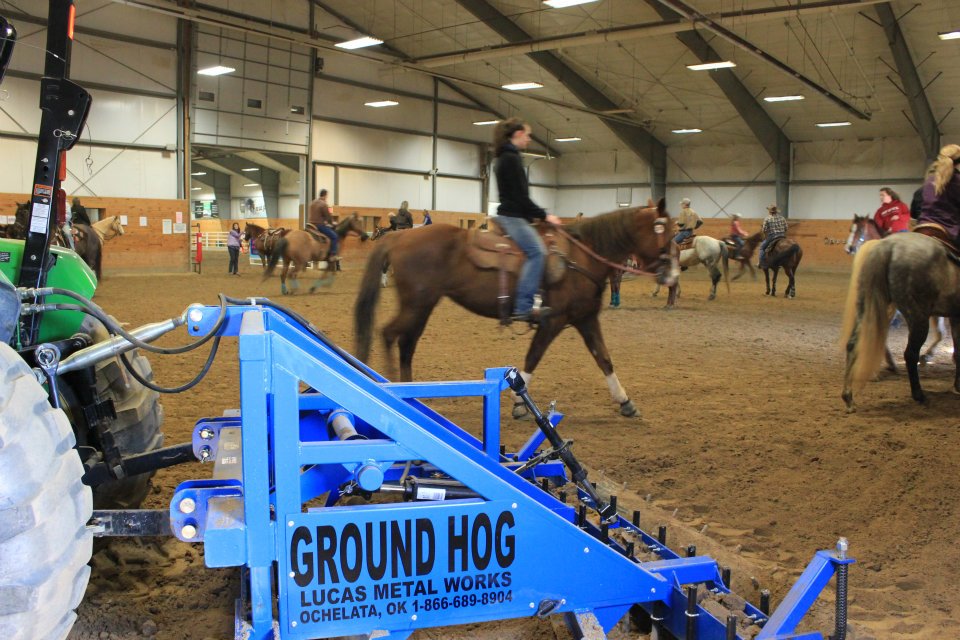 The Ground Hog™ is available in four attractive colors – blue, orange, black, and green, allowing you to personalize your choice. To determine the ideal unit size for your tractor and arena, refer to our recommended horsepower chart.
Discover the Ground Hog™ Arena Tool and elevate your arena maintenance to a whole new level of excellence."
One Tool. One Pass. One Result.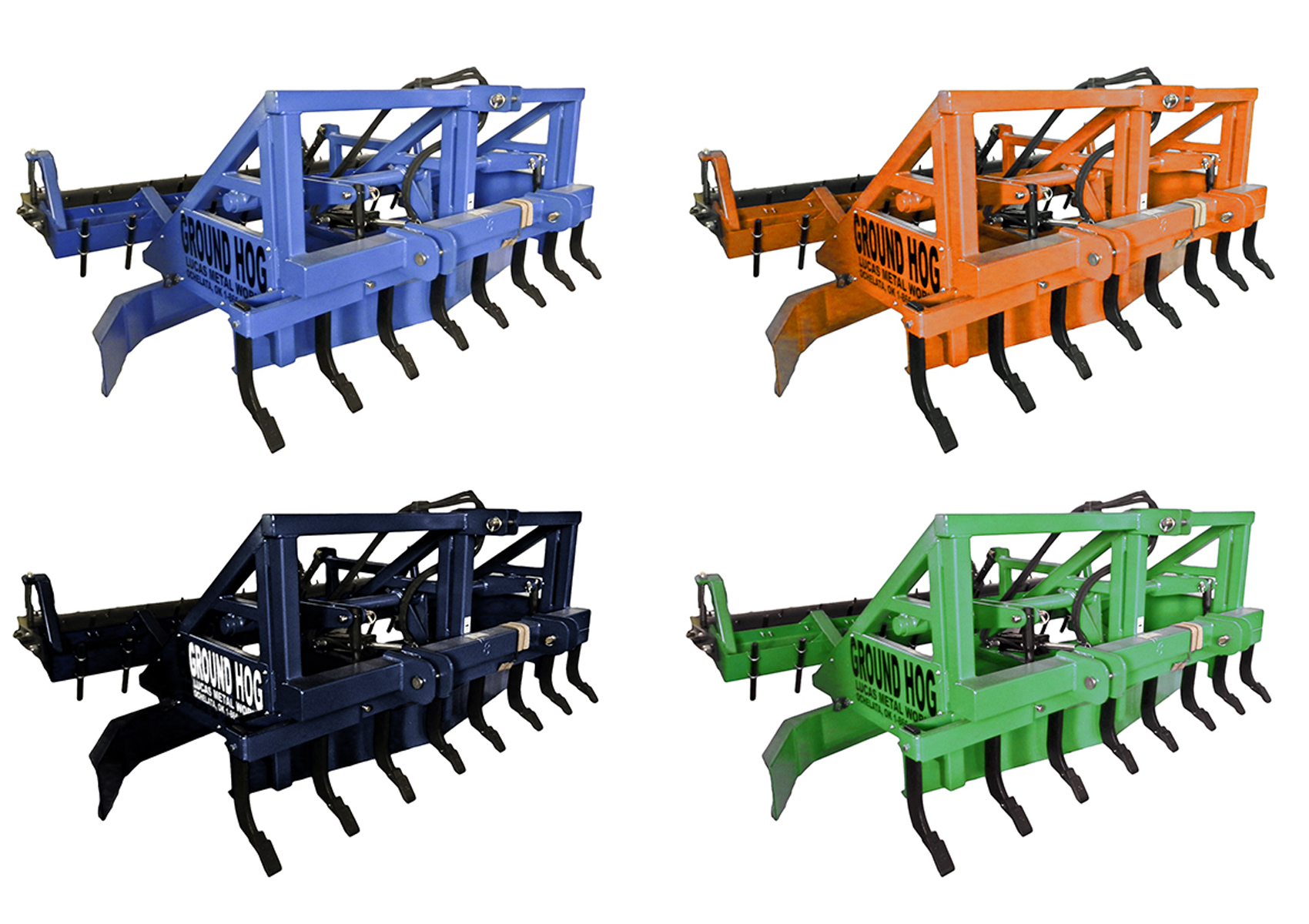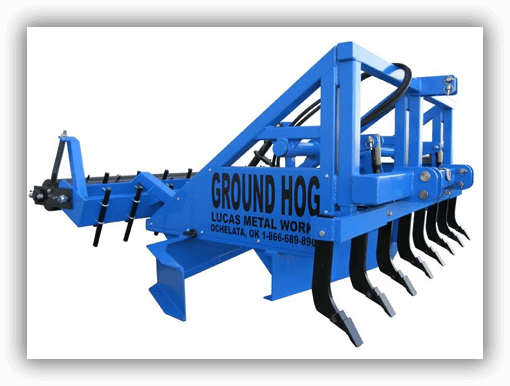 The Strongest Steel in the Industry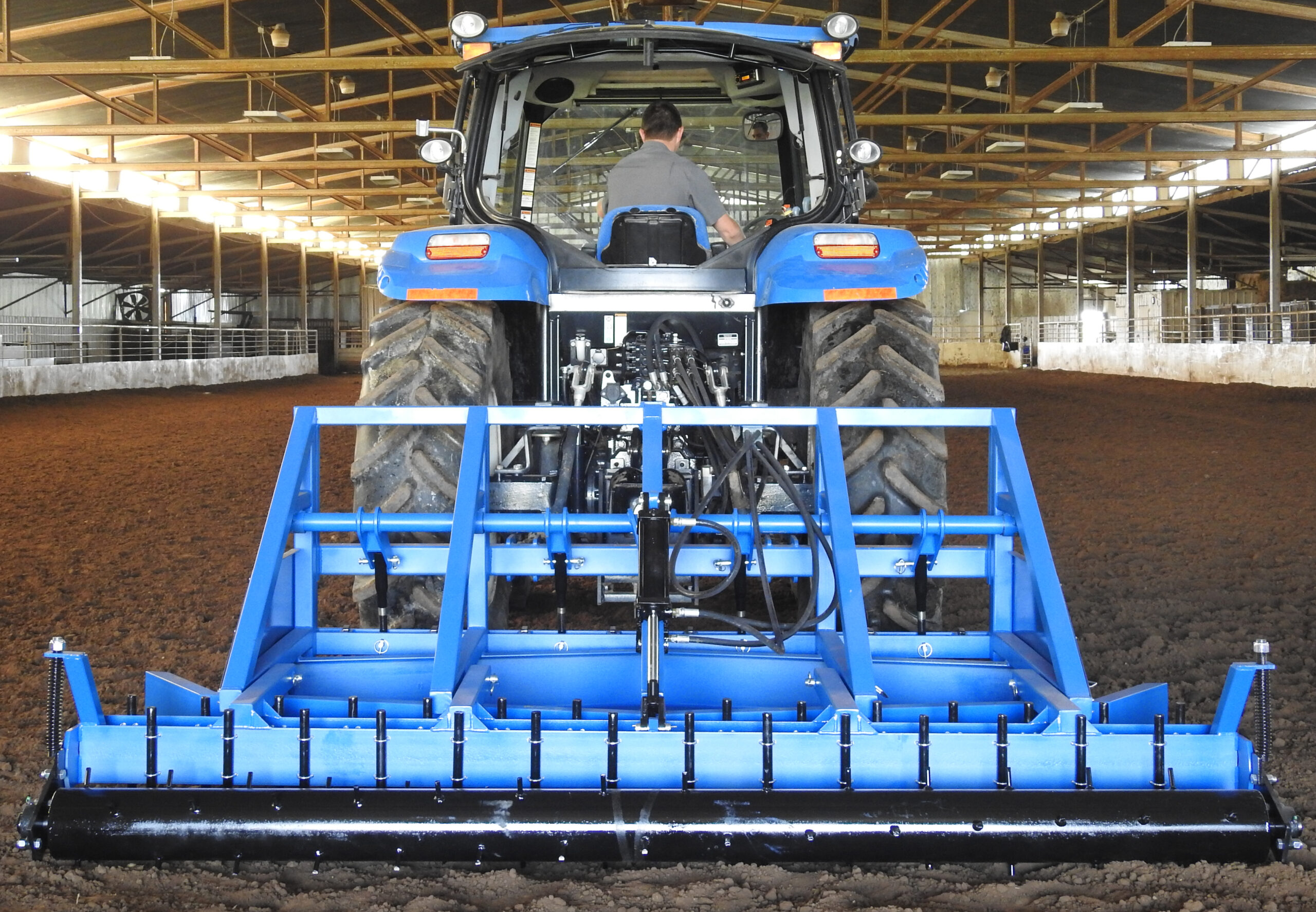 Designed & Built in the USA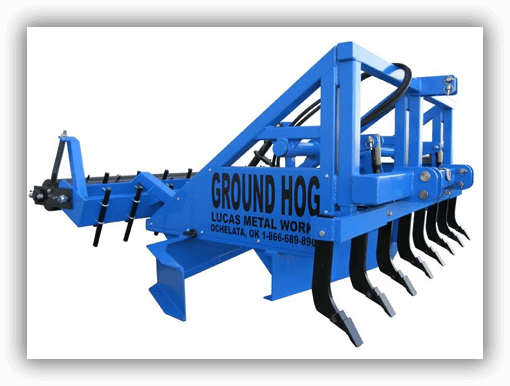 Introducing the Ground Hog™ Arena Tool
The Ground Hog™ Arena Tool was designed in 1996 by our founder Raymond Lucas, who was an avid arena owner and was not satisfied with the arena grooming tools available on the market. Raymond desired to have one tool that could perfectly groom an arena ground. So, he developed his own.
This is his design and the one tool you need to groom your horse arena ground perfectly, every time. With its unique design, the Ground Hog™ Arena Tool can groom a horse arena ground in one pass, safely and flawlessly. This means you'll get consistent results every time, without any of the guesswork or inconsistency that can come with other grooming methods. Plus, the Ground Hog™ Arena Tool is durable and built to last, so you can use it for years to come.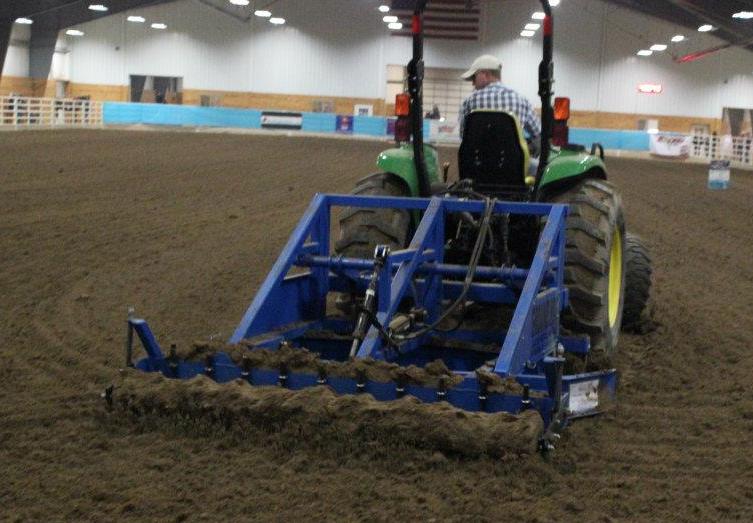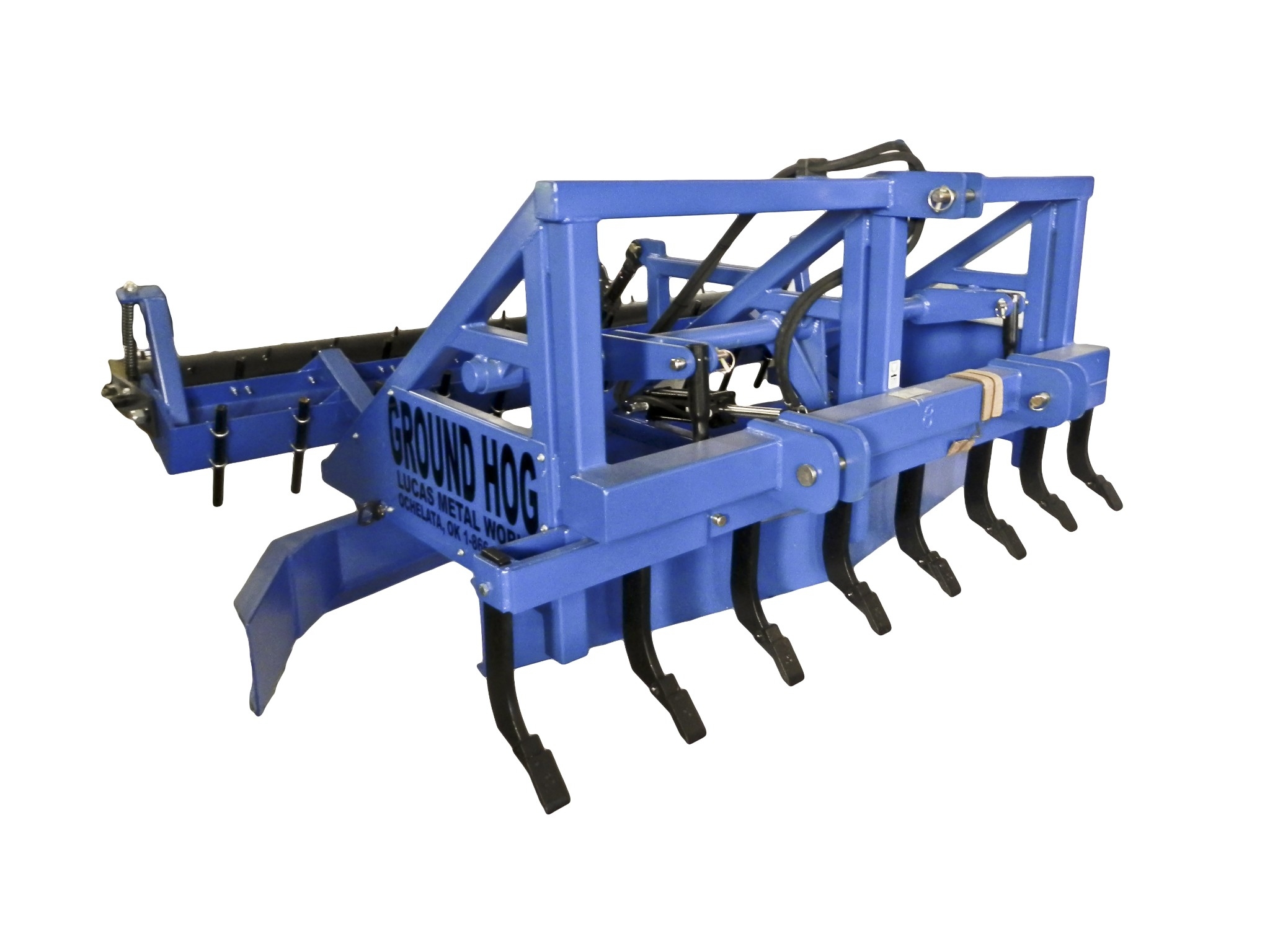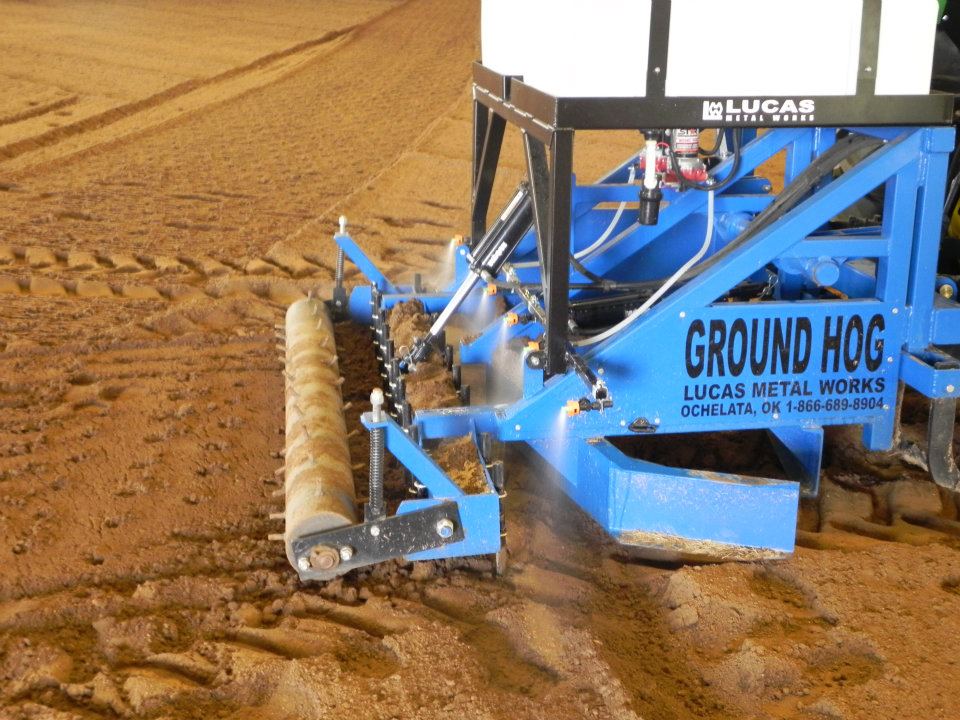 What happens when an arena isn't dragged regularly?
If a riding arena isn't dragged regularly the sand or other footing material can become uneven and dangerous. This can have several negative effects on the riding surface:
It can cause the formation of ruts and other irregularities.
Any divots or footprints left behind aren't spread out, creating an uneven and inconsistent surface.
Water starts to pool in low-lying areas and doesn't drain like it would when an arena floor is dragged.
As a result, irregular dragging can create a dangerous and less enjoyable riding experience.
Riding arenas need to be dragged regularly. But how often should you drag your arena? It depends on a few factors, including how often you ride and the type of footing you have. For example, if you have a sandy footing, you'll need to drag more often than if you have a grassy footing.
In general, riding arenas should be dragged at least once a week, and more often (maybe daily) if they're being used a lot. This will help to keep the footing in good condition and prevent the build-up of debris.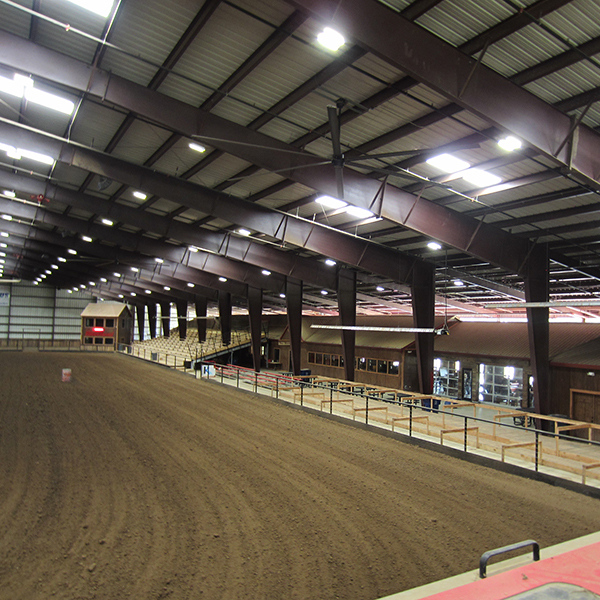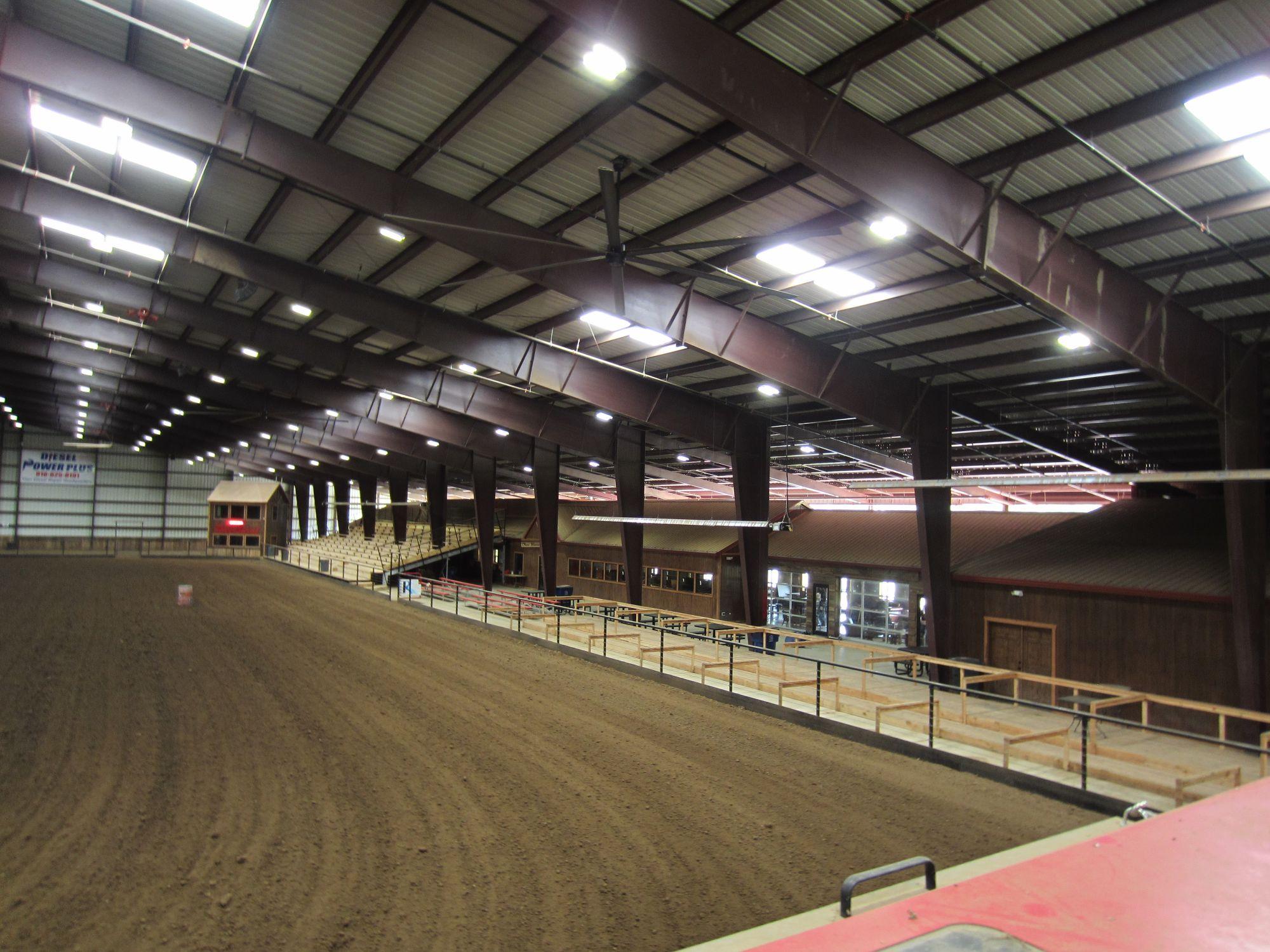 The Ground Hog™ Helps Keep your arena safe for horses and riders
If you're a horse owner or rider, you know that riding arena floors are an important part of equine care. Not only do arenas provide a space for exercise and training, but they also offer a safe place to ride. However, arena grounds can also become dangerous if they're not properly maintained. Rough surfaces and dirt clods can cause stumbles or even falls and protruding objects can injure both riders and horses.
It's important to regularly maintain the surface of your arena. Look for any potential hazards and repair them right away. By caring for your arena floor, you help to keep both you and your horses safe.
Whether you're a professional equestrian or a hobbyist, the Ground Hog™ Arena Tool is the perfect solution for keeping your arena safe and looking its best.

How the Ground Hog™ Arena Tool Works
The Ground Hog™ works like this: It has hydraulically operated ripper shanks to rework the dirt, while double grader blades evenly fill in holes left by horses. Then the Ground Hog's™ finishing roller compacts and safe ground for competitors. The tool's goal is all about creating a predictable arena floor so competitors can focus on their sport instead of their safety.
Multiple Uses
The Ground Hog™ Arena Tool isn't just limited to rodeo arenas. It can also be used to drag winter-time feeding ruts in pastures, rework gravel on driveways, or used for landscaping purposes.
Ground Hog Options And Attachments
The Ground Hog™ comes in seven different versatile sizes for both category 1 and category 2 tractors: 5′, 6′, 7′, 8′, 9′, 10′, and 12′ models. Consult our horsepower chart to find the size of unit that works best with your tractor and arena. The Ground Hog™ also comes in four colors, blue, orange, black, and green. View all the options in our Ground Hog™ brochure.
The Ground Hog™ also has an available watering system attachment. The Ground Hog™ Watering System works to control dust, maintain the moisture in an arena's surface, and keep an arena's surface safe and injury-free. The watering system is now available to be mounted on 7′, 8′, 9′, 10′, & 12′ Ground Hog™ Arena Tool models. In addition, the watering system is available in three colors, blue, green, and black.

Lucas Metal Works also manufactures custom metal riding arenas throughout the USA. We build a wide variety of steel buildings for any commercial or residential project.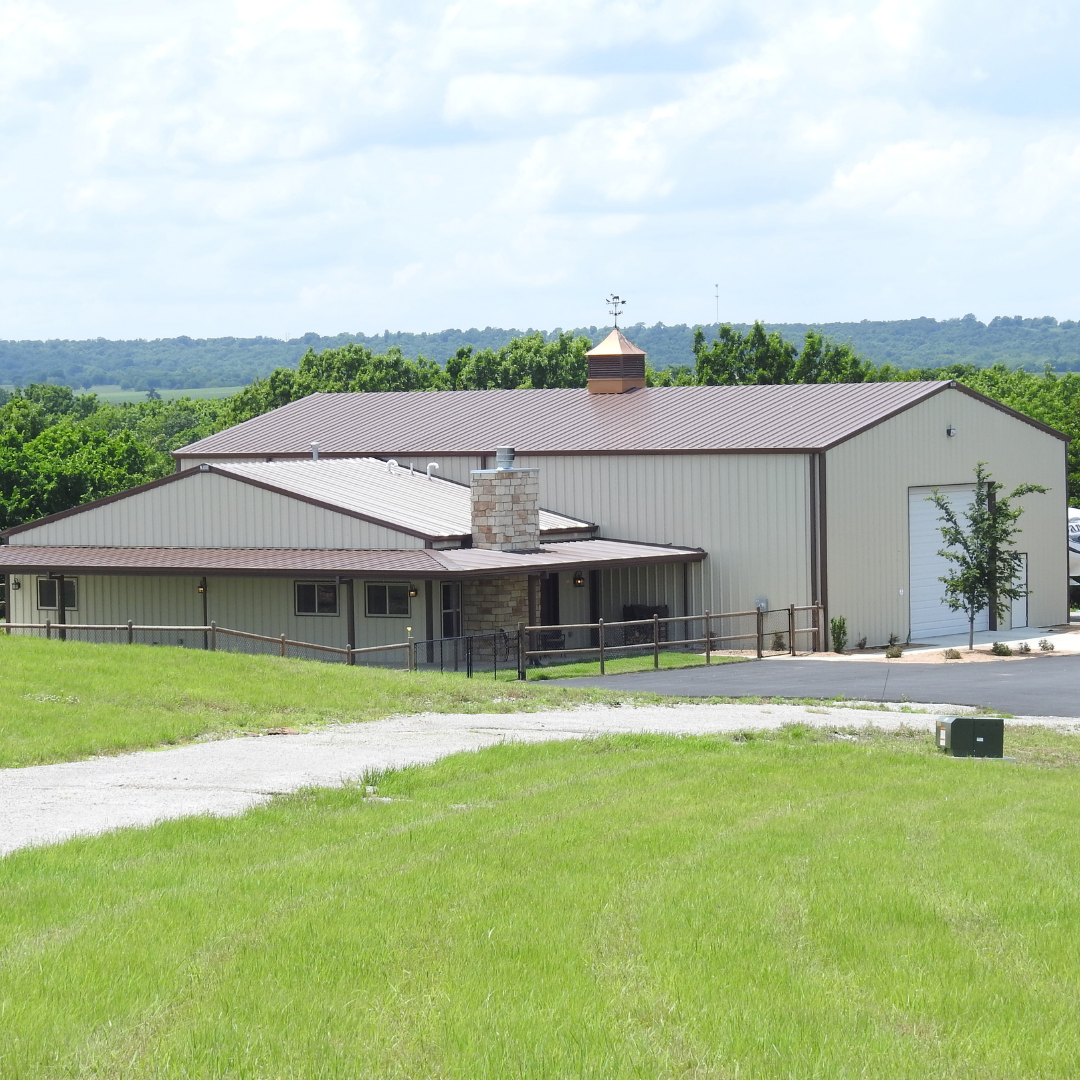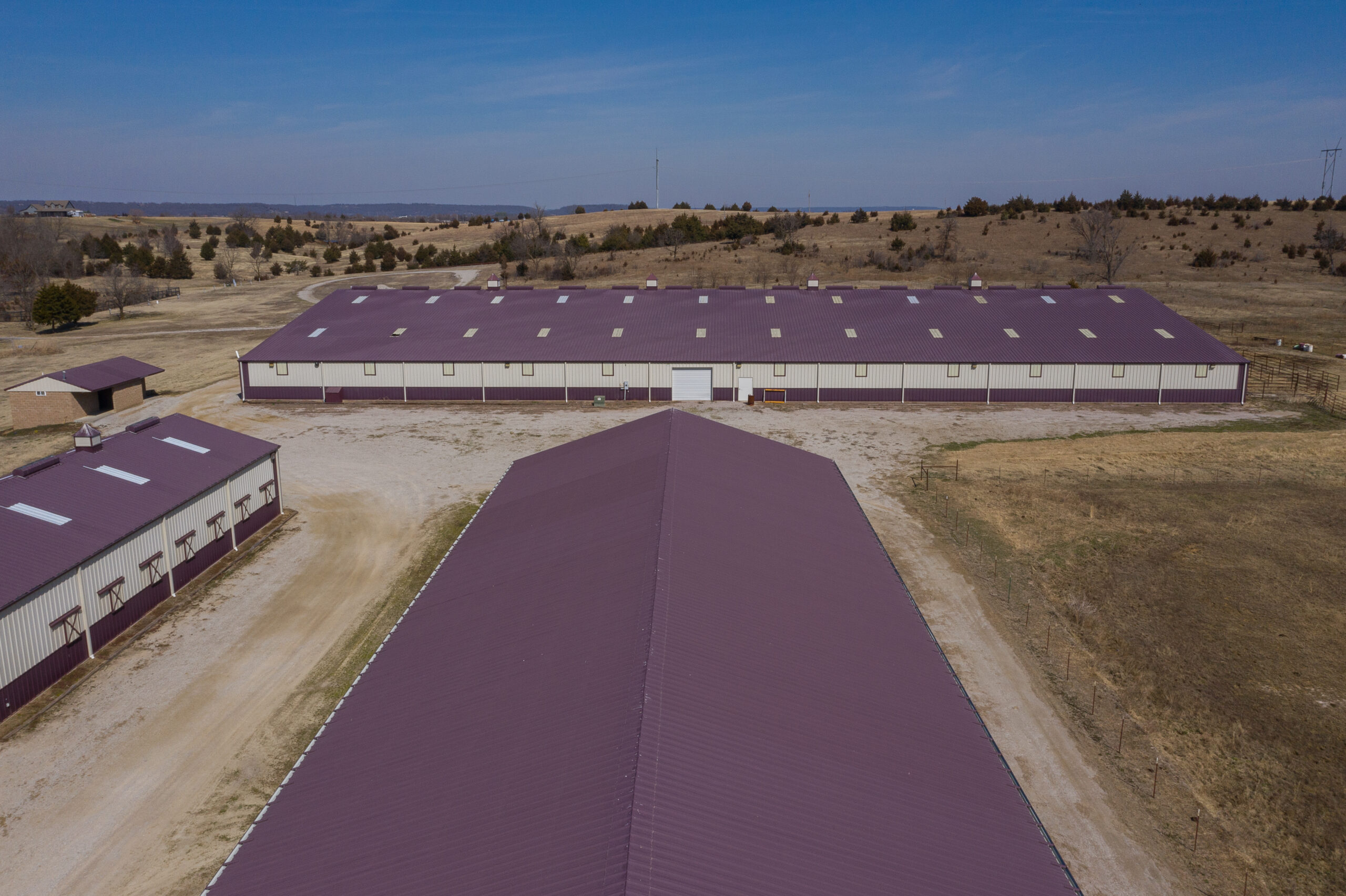 Experience Unmatched Arena Maintenance with the Ground Hog™ Arena Tool