One Tool. One Pass. One Result.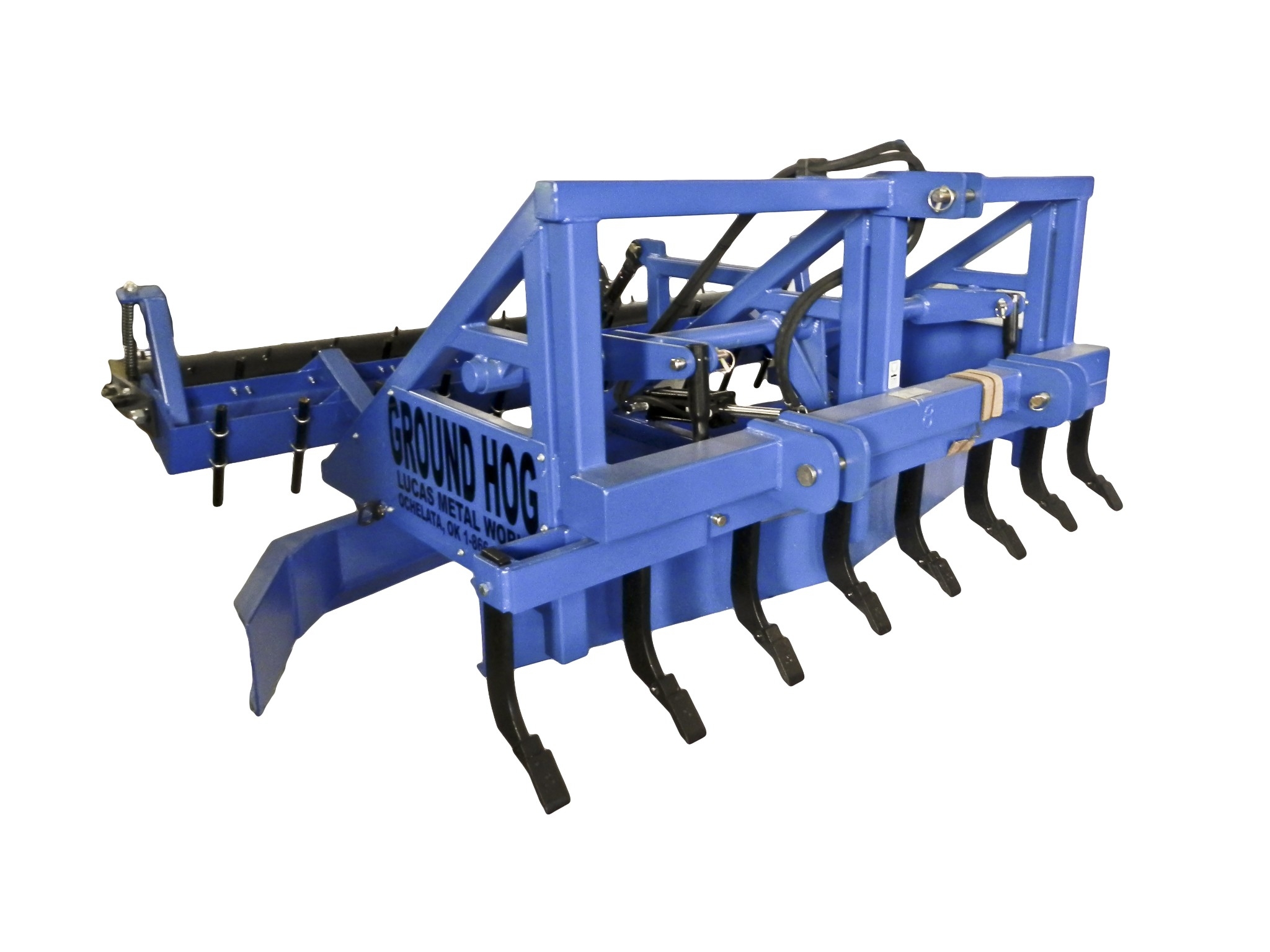 Looking for the rodeo arena groomer trusted by the likes of the National Finals Rodeo? Your search is over. The Ground Hog enables arena owners and rodeo event dirt crews to not only rework the surface with hydraulically operated ripper shanks but also fill in those holes to insure the safety of performance horses and livestock. This is accomplished with double grader blades, evenly distribute the dirt throughout the arena, allowing the pegged finishing roller to flawlessly compact and finish the ground safely for the horse and rider.
The Ground Hog, the world's finest rodeo arena groomer, is available in seven different versatile sizes for both category 1 and category 2 tractors and comes in four colors (blue, orange, black, green). See the recommended horsepower chart for what size of unit works best with your tractor and arena.
For more information on The Ground Hog Arena Tool, a free quote, colors, horsepower requirements, and the new watering system contact a Ground Hog Expert toll-free at 866-689-8904 or email us.
See The Ground Hog In Action!
Ground Hog Roller Bearing Maintenance
Ground Hog Ripper Point Shanks Maintenance
Designed by an arena owner and father and grandfather of nationally renown barrel racers, the Ground Hog was designed in 1996, to provide a total solution for arena grooming with one tool that would produce one consistent result every drag, with just one pass.
The time and effort it took using other tools such as rakes, harrows, discs, plows, and other methods of arena grooming were not efficient. When dealing with speed horses the footing is of the essence to keep the horse sound and to achieve the best performance. The Ground Hog provides the most versatile tool for speed horses, rodeo producers, rodeo associations, and arena owners.